Welcome to thatlinuxbox.com Wednesday, September 27 2023 @ 03:21 PM UTC
GoPiGo - Raspberry Pi Robot
Friday, October 24 2014 @ 12:01 PM UTC
Contributed by: Dan Stoner
Views: 3,323

I recently received a package from another successfully funded Kickstarter project, the GoPiGo, a Raspberry Pi robot.The Kickstarter campaign raised $56k compared to their $7,600 goal.
https://www.kickstarter.com/projects/...y-pi-robot
My package included the robot kit, a bunch of accessories, and an actual Raspberry Pi Model B+. The SD card comes loaded with the Raspbian for Robots Operating System.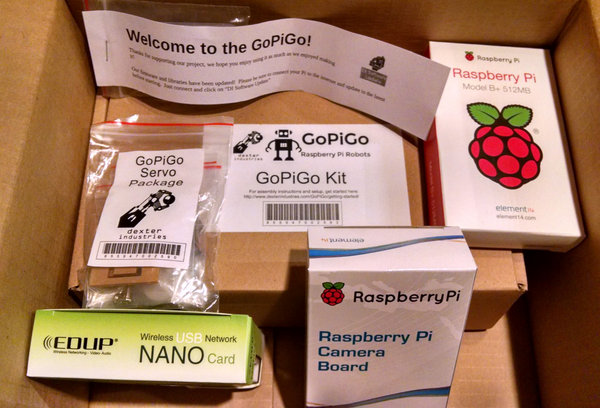 Now there are two Raspberry Pis in our house. Time for some fun!
For more info visit
GoPiGo by Dexter Industries
.