Welcome to thatlinuxbox.com Thursday, November 30 2023 @ 09:32 PM UTC
Screenshots of ARK: Survival Evolved on Linux
Tuesday, January 17 2017 @ 01:03 AM UTC
Contributed by: Dan Stoner
Views: 6,522

ARK: Survival Evolved is a (currently Early Access) game that works natively on Linux and is available thru
Steam
. It combines aspects of survival, crafting and FPS (First Person Shooter) games with... dinosaurs! It can be addictive and also can be loads of fun. And DINOSAURS!
Here is my desktop hardware, with the graphics card a new purchase at the start of 2017.
Ubuntu 14.04
Intel i3-2105 CPU @ 3.10GHz
ZOTAC NVIDIA GeForce GTX 1070
graphics card
NVIDIA Driver Version: 375.26
monitor native resolution: 1920 x 1080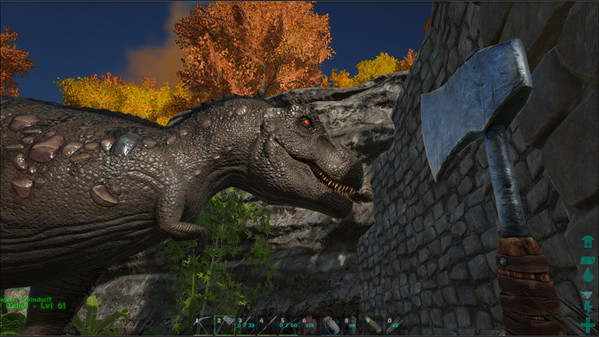 Rex vs. hatchet. Luckily, the T-Rex was already tamed.
Here are some more screenshots...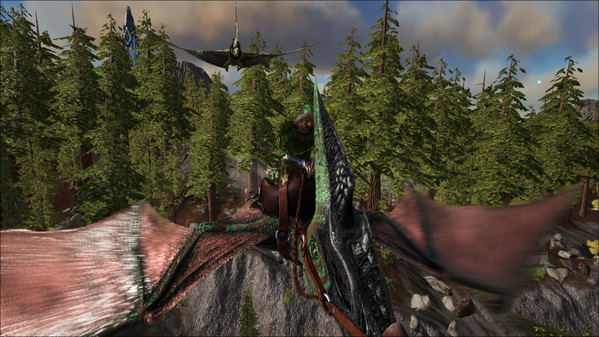 Tapejara following me on my Pteranodon.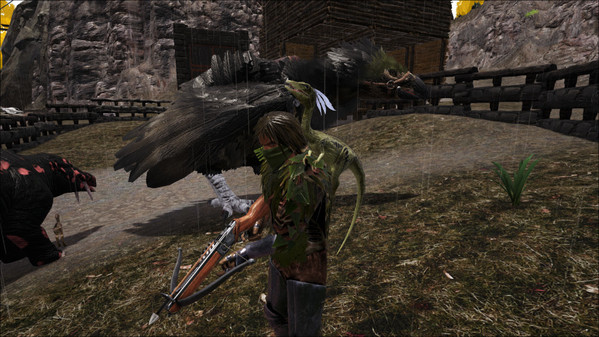 The tiny Compy is hard to tame but once mastered can sit on your shoulder.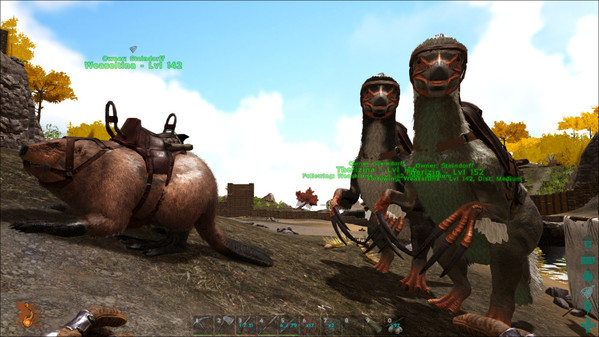 Casteroides (beaver) and Therizinosaurus make great pack mules and guard dogs when it is construction time.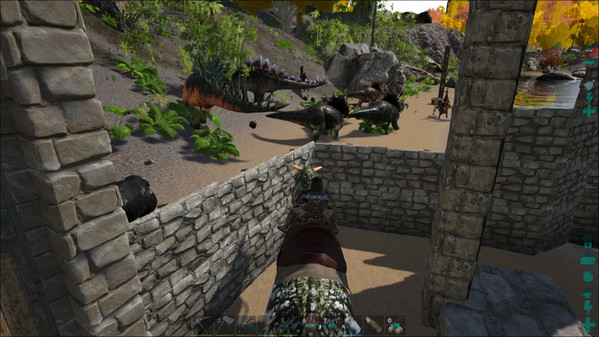 The Carnotaurus (Carno) is one of my favorite land mounts. Here we look over the wall at all of the tasty herbivores.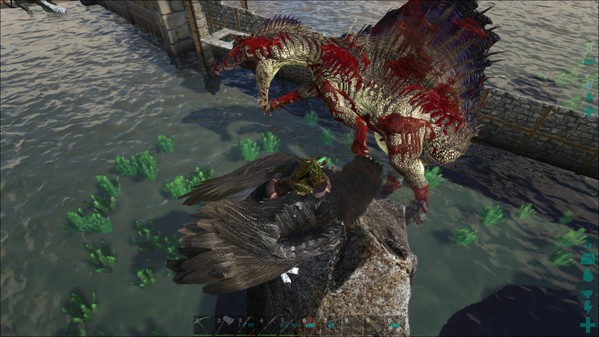 Sad day. I flew in on my Argentavis (Argy) too late... a Therizinosaurus managed to kill my beloved Spinosaurus (Spino) through the wall.
Scouting near the coast on a Raptor.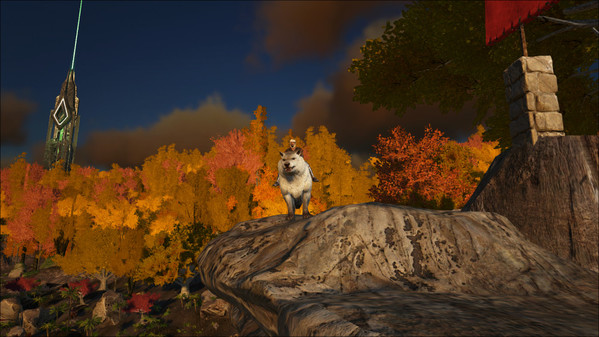 The Dire Wolf is a nice companion. It does not require a saddle to ride.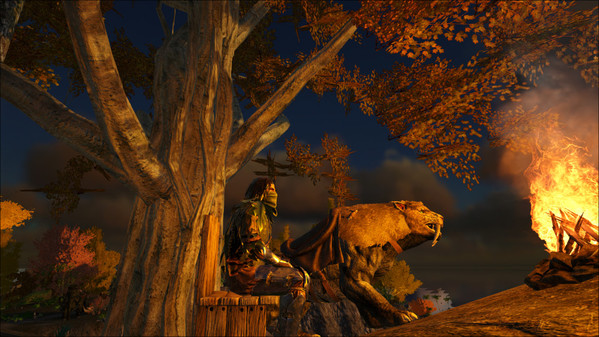 At the end of the day it is nice to sit in a chair by the campfire and enjoy the evening with one's pal, even if he has fiendishly long teeth like the Sabertooth.
The Sarcosuchus (Sarco) is one of the giant crocodile variants in ARK. Around here we prefer to call them the Gators.
I have been playing around with screencast / game screen recording software and might post some videos at some point. There are already a lot of good ARK howto videos out there, especially with building and construction tips to work around some of ARK's building quirks. For viewing enjoyment in particular I would recommend Season 3 of Sl1pg8r's ARK: Survival Evolved Daily Stuff and Things! on Youtube:
https://www.youtube.com/playlist?list...Bb6oGvGKtq
Also, the
ARK: Survival Evolved Wiki
is a valuable resource.