Welcome to thatlinuxbox.com Wednesday, September 27 2023 @ 03:46 PM UTC
Assault on Blackrock 2023
Sunday, March 19 2023 @ 07:47 PM UTC
Contributed by: Dan Stoner
Views: 186

According to the race website, the Assault on Blackrock 7 mile trail race includes 2,770 feet of elevation gain to the achieve the summit of BlackRock at 5,810 feet.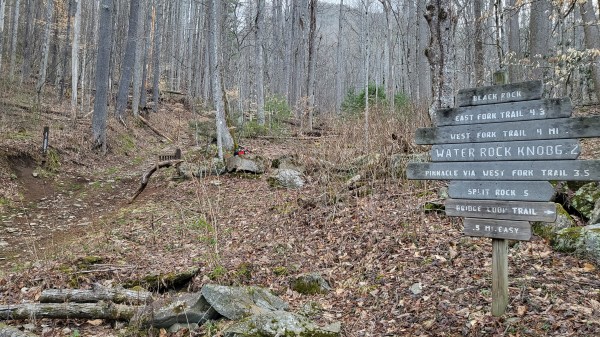 It was a cold morning in Sylva, North Carolina. With the temperature just below freezing in the parking lot, it was nice that they had a fire going.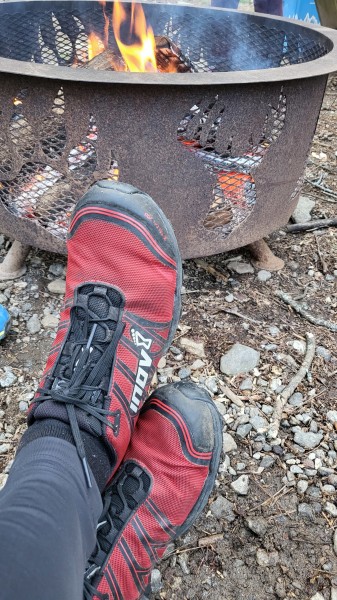 This was a hard race... the cold air burned my lungs and the steep climb had me walking much more than I expected. After starting off a little too fast I was able to maintain a top-10 position all the way to the top.
The top of the mountains were all frosted over and as we climbed the last final frigid singletrack the whole thing was pretty magical. The temperature dropped and the trees were white and an occasional "snowflake" drifted down.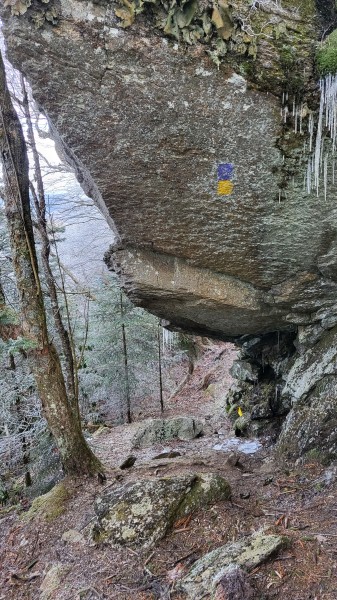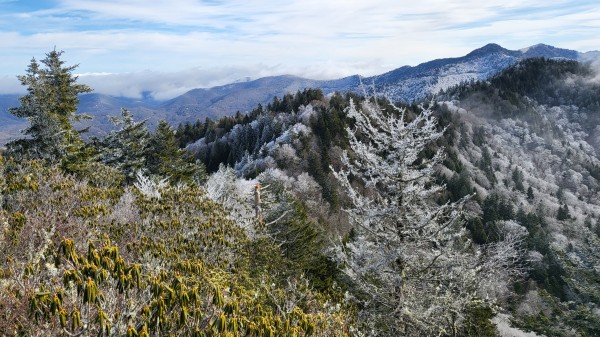 I passed one other runner on the way down the mountain to finish in 8th place overall. But best of all... I beat the 101 minute challenge and eared a belt buckle!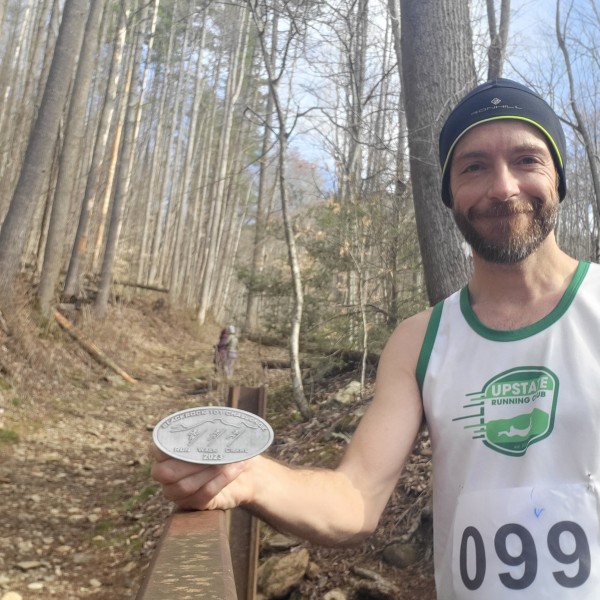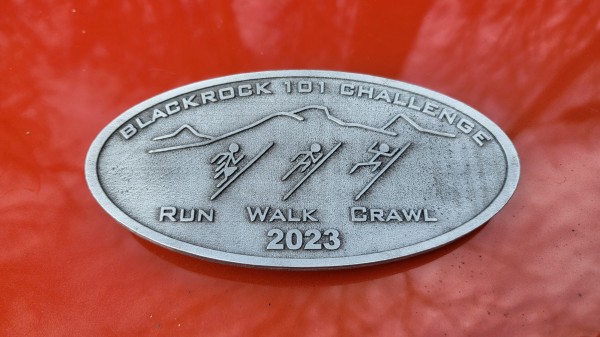 Here are some more photos from the top of Blackrock: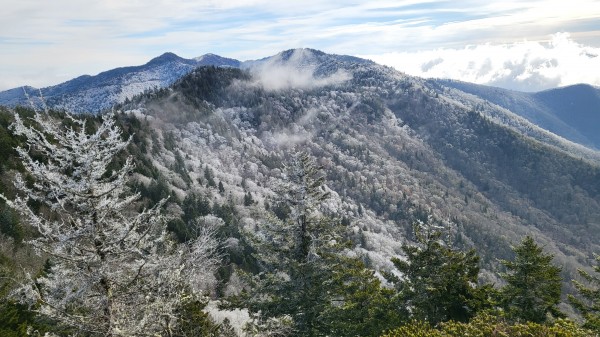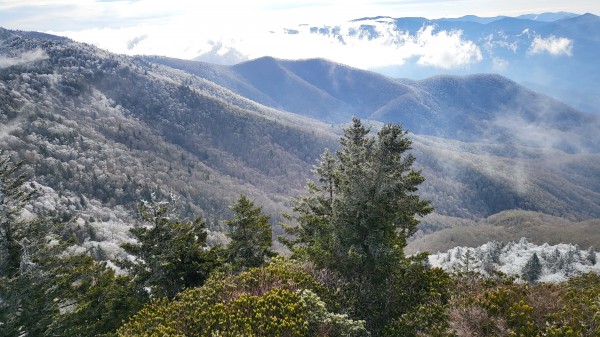 Race t-shirt, Inov-8 X-Talon 200 shoes, and my Blackrock 101 Challenge belt buckle:
My finish time was 1:24:40. I missed about 8 minutes of descent in my gps track because I somehow managed to pause my garmin at the top.
Strava:
https://www.strava.com/activities/8735268836
Results:
https://ultrasignup.com/results_event...?did=98892
This event took place on March 18, 2023.