Welcome to thatlinuxbox.com Wednesday, September 27 2023 @ 02:18 PM UTC
Flatwoods 5k races 2022 and 2013
Saturday, November 26 2022 @ 12:32 AM UTC
Contributed by: Dan Stoner
Views: 123

Flatwoods 5k is a nice event held at Austin Cary Forest, just a few minutes from Gainesville, FL.
I enjoy the rare occasion when I am able to win a race!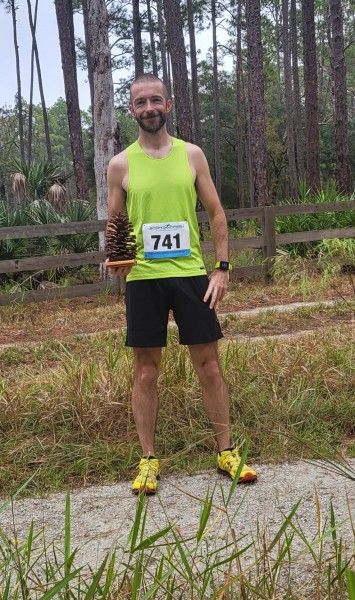 Ran in Topo Runventure 4 trail shoes on this 100% limerock road course.
The race was held on October 29, 2022.
Finish time was 19:18 (6:13 per mile).
Race Results:
https://results.raceroster.com/v2/en-...?subEvent=
Strava:
https://www.strava.com/activities/8037125327
Apparently I never posted a report from the last time I won this race back in 2013 so here is a photo:
In 2013 I finished in 18:27 (5:57 per mile).