Welcome to thatlinuxbox.com Sunday, June 04 2023 @ 02:37 PM UTC
Gainesville Brewery Run 5k - Race Report
Monday, January 12 2015 @ 01:54 AM UTC
Contributed by: Dan Stoner
Views: 2,690

The Inaugural Gainesville Brewery Run was hosted by
First Magnitude Brewing Company
on December 14, 2014.
The race course was out-and-back on the Gainesville-Hawthorne trail. All of the event facilities were located at the First Magnitude brewery. The start/finish line was just a stone's throw from the brewery so it was a very short walk from the finish line to claim a free delicious beer and grab some food. Besides the indoor taproom, the brewery has very nice outdoor seating area with trees and picnic tables which was perfect given the weather of race day.
The paved bike path made for a fast course. I was able to stick with Dan Clark until the turnaround point, but he went on to win the race in 17:09. I am happy with 2nd overall and a time of 17:38.
Top finishers received a boot full of beer!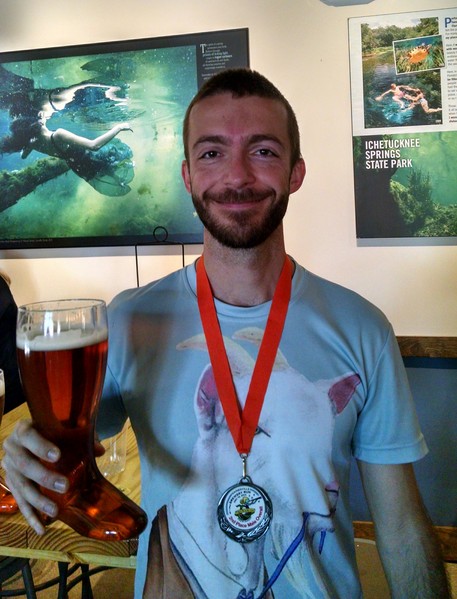 Nice 2nd place award medal to go with the longsleeve t-shirt: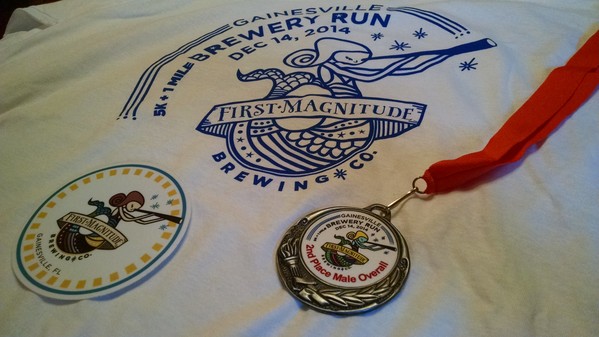 Here is a photo of the top 3 male finishers, all named Dan:
Photo by fmbrewing.
All the race schwag: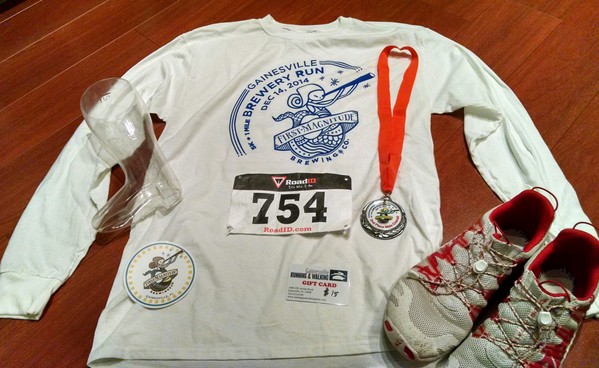 Race Results:
http://georesults.racemine.com/Start-...5k/results