Welcome to thatlinuxbox.com Wednesday, September 27 2023 @ 02:41 PM UTC
GATE River Run 15k 2015 - Race Report
Wednesday, July 15 2015 @ 05:02 PM UTC
Contributed by: Dan Stoner
Views: 5,008

I am super late in getting this race report out. The Gate River Run 15k in Jacksonville happened in March and I see that it is now July...
This year I was seeded into the front of the first wave, with a yellow 3-digit race number, based on the quality of the
half marathon performance
that I submitted. It was pretty cool to be right up there at the front near the elites.
The River Run is really just an amazing, huge and well-managed event. I finished 284th out of 14918 total finishers (all genders). There was free beer and chocolate milk at the post-race celebration and this year the Publix bananas were even ripe. The weather was perfect for hanging out until the awards ceremony.
Here is a picture from after the finish with some of my Florida Track Club teammates and Gainesville runners who finished near me: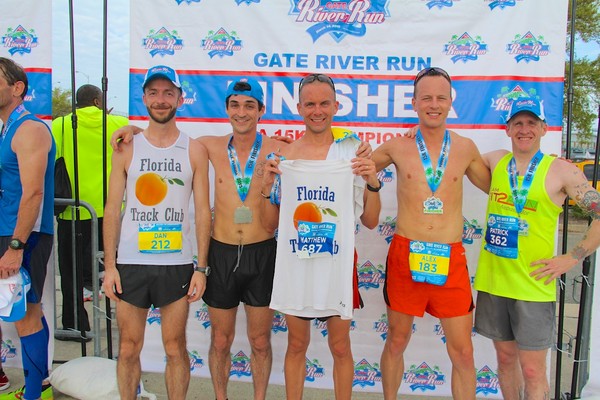 Photo by Speedy Banana
My RunFlix video of the race:
Speedy Banana was all over the course taking great photos...
Coming off the Main Street bridge: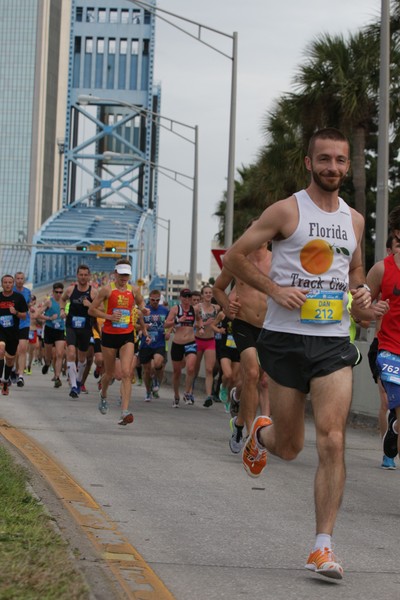 Photo by Speedy Banana
By the river:
Photo by Speedy Banana
Coming down the Hart Bridge: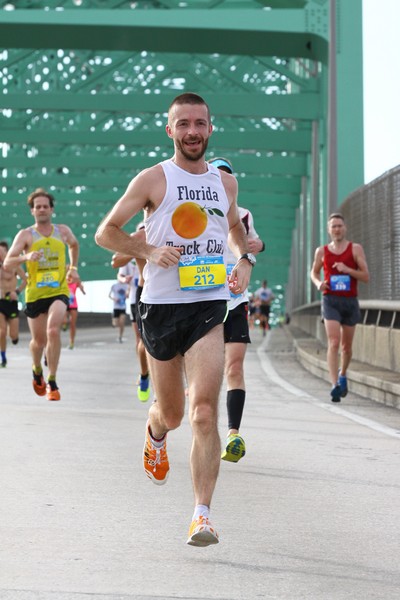 Photo by Speedy Banana
Hart Bridge in the background (my favorite picture from the event):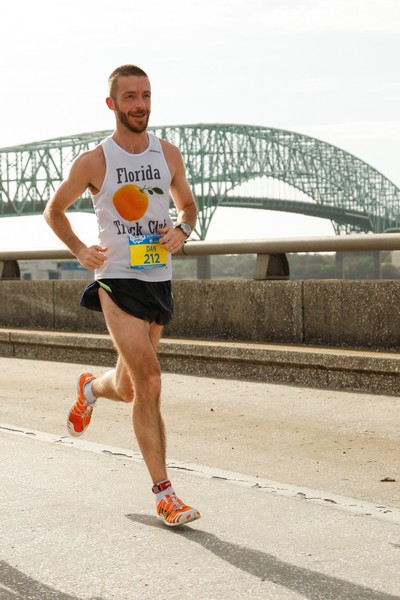 Photo by Speedy Banana
At the finish: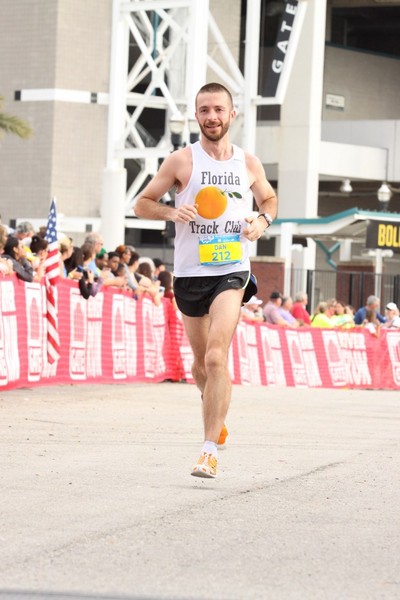 Photo by Speedy Banana
The 2015 GATE River Run 15k championship race was held on March 14, 2015, full results are available:
http://www.gate-riverrun.com/grr15overallres.htm
Here is a picture with the race swag, including the race t-shirt, medal, top 10 percent finisher hat, pint glass, drink koozie, and my road race shoes, Inov-8 Bare-X Lite 150.