Welcome to thatlinuxbox.com Wednesday, September 27 2023 @ 02:22 PM UTC
GATE River Run 15k 2023
Sunday, March 05 2023 @ 06:00 PM UTC
Contributed by: Dan Stoner
Views: 223

Not my fastest finish and I didn't hit my usual goal of going under 1 hour but on this warm and humid day I actually placed higher in my age group than ever before at this race (4th place!) and 117th male overall out of over 5200 men. I think the conditions definitely impacted a lot of other runners, too.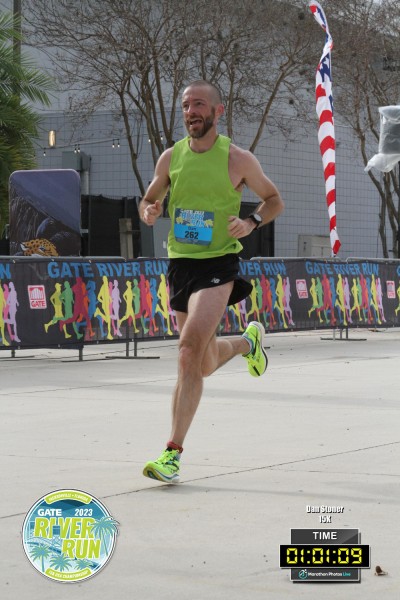 I started a little further back than usual in the start coral this year. There were a lot of other runners around and in front of me for most of the first mile but I stayed relaxed and gradually worked my way forward. Sometimes I have a tendency to go out too fast so I figured this would actually be ok to help keep my pace under control.
By the Main Street bridge I was locked in to my planned race pace with plenty of room to run.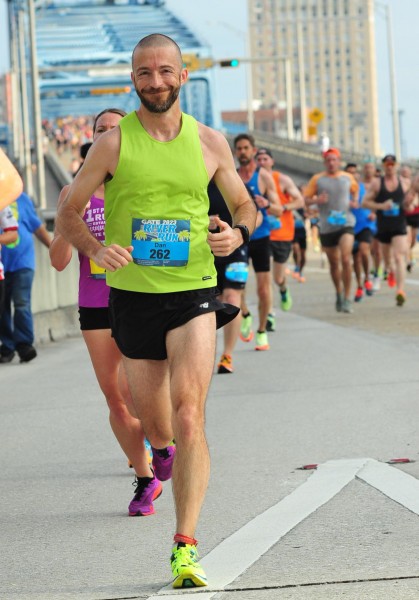 At this point I was still smiling and able to give a thumbs up to the camera: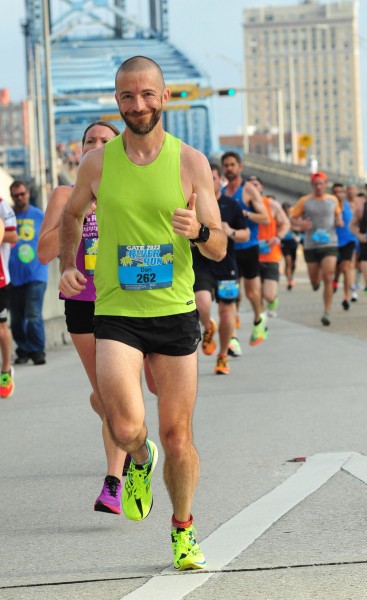 That last stretch of sunny Atlantic Blvd before the final water stop really did me in. The temperature and humidity finally caught up to me. There was no breeze until the road started to bend and I was very hot by this point (7 miles completed). I poured water over my head at the water stop for just a little relief but by the time I started to climb that bridge I had fallen behind on my race pace quite a bit. I did not sleep well in the hotel room the night before and I just didn't have it in me to fight thru that pain.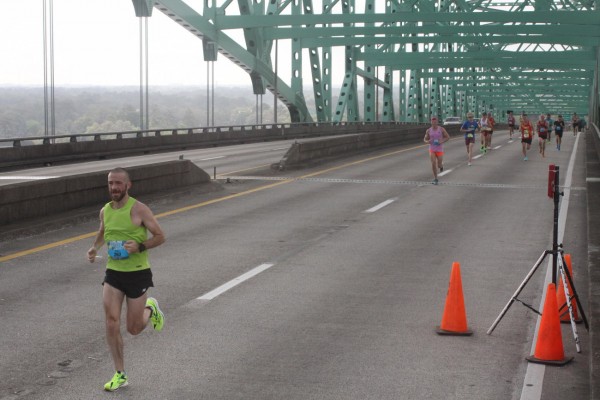 With one mile to go I knew I was not going to hit my target so I just continued to run fast and didn't press into the pain cave too deeply.
I raced in Saucony Endorphine Pro 2 "super shoes" with a carbon plate and I think they worked well for me. They are pictured below with the race t-shirt, medal, commemorative pint glass, and the real prize... a Top 10 Percent finisher hat:
The Gate River Run 15k race was held on March 4, 2023. I finished in a time of 1:01:09.
Race Results:
https://my.raceresult.com/233174/results
Strava:
https://www.strava.com/activities/8658474408