Welcome to thatlinuxbox.com Wednesday, October 05 2022 @ 04:07 PM UTC
My Running Form in Slow Motion - May 2016
Tuesday, May 10 2016 @ 12:02 AM UTC
Contributed by: Dan Stoner
Views: 4,070

This past weekend my friend Richard G. and I went to the local track to take some video of our running forms.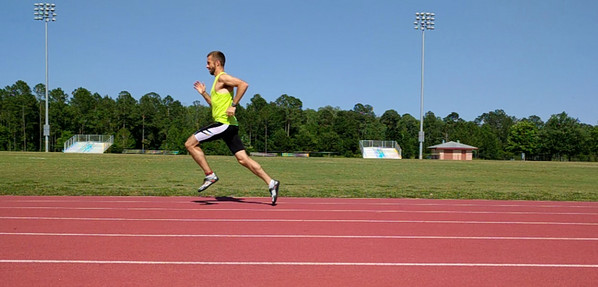 Here are two videos of my running, both edited with the
OpenShot Video Editor
.
The first video was taken on a GoPro Hero in 720p mode, with the camera at the end of a selfie stick while the camera operator rode a bike:
The second video was taken on a Nexus 6P smartphone in high FPS mode with the phone in stationary stable position (on a chair with Play-Doh to hold it in place). I believe the occasional jerkiness comes from the editing / conversion process and is not visible in the original video.
Edit: Front and rear views in slow motion, note the trialing left leg issue and the twist of the left foot on lift-off, crossover gait tendencies:
Here are some additional static images taken via frame capture of the GoPro video: