Welcome to thatlinuxbox.com Friday, December 01 2023 @ 04:00 PM UTC
New Job - Senior Site Reliability Engineer
Saturday, December 15 2018 @ 08:10 PM UTC
Contributed by: Dan Stoner
Views: 3,231

Just after Thanksgiving I started my new job as a Senior Site Reliability Engineer for
SharpSpring
which is located here in Gainesville, Florida.
On my first day they put me at a desk next to the window and I received a nice t-shirt (swag!).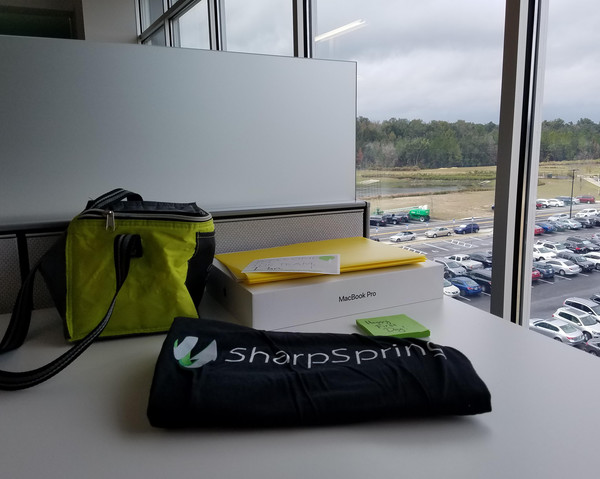 The company just moved to a brand-new office building located in the mixed-use development known as Celebration Pointe.
As a long-time "Linux on the desktop" user, one of my initial challenges has been getting used to MacOS.
I am excited to have plenty of great things to learn. Besides on-the-job training, I am currently working thru a list of Linux Academy training courses. I finished up Docker Deep Dive this past week.