Welcome to thatlinuxbox.com Tuesday, February 07 2023 @ 05:31 PM UTC
Newnan's Lake 15k Race Report 2020
Wednesday, January 29 2020 @ 01:08 AM UTC
Contributed by: Dan Stoner
Views: 909

2020 provided another perfect race day for the
Lloyd Clarke Sports
Newnan's Lake 15k. Weather was sunny with temps in the 40s at the start.
I didn't find any photos of me racing, but I did take a photo of the lake before the start.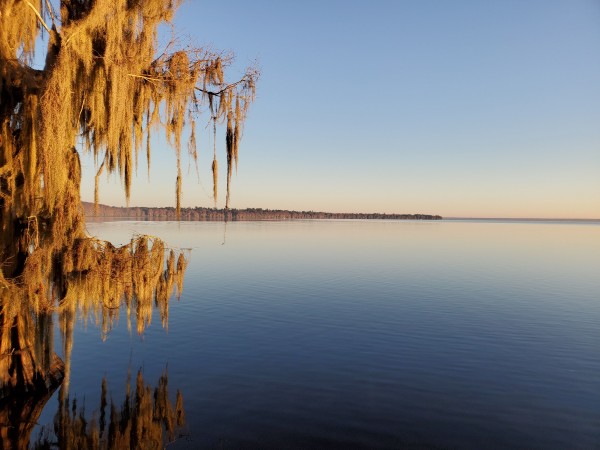 I am really happy with my race. I finished about a minute faster than my stretch goal, with a time of 1:02:01 (or 6:40 per mile).
The shirt this year was great -- tech fabric with long-sleeves: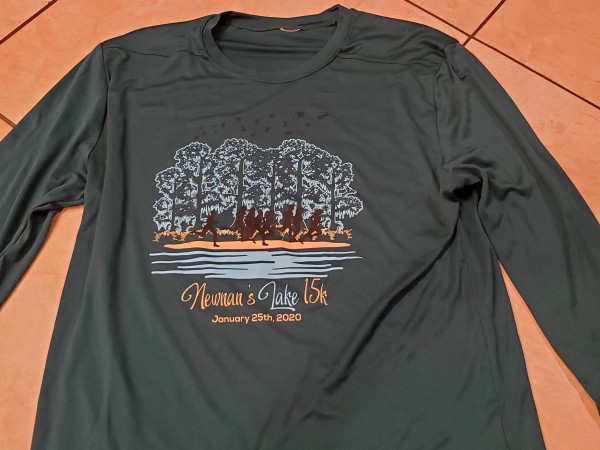 Life isn't getting any easier in the Masters division around here. Four guys over 40 were ahead of me.
The event was held on January 25, 2020. Race results are posted here:
https://results.rmraces.live/Start-2-...5k/results