Welcome to thatlinuxbox.com Friday, March 24 2023 @ 04:18 PM UTC
Newnan's Lake 15k Race Report 2022
Wednesday, February 09 2022 @ 10:11 AM UTC
Contributed by: Dan Stoner
Views: 326

For the 2022 Newnan's Lake 15k, the story of the day was the weather... cold and breezy. With the temperature in the high 30s plus variable amount of wind chill it was hard to decide what to wear. Some people were all bundled up and later regretted it. I think I chose wisely... tights and a lightweight long sleeve shirt, thin hat and gloves. Occasionally I pushed my hat up over my ears to modulate the temperature but then the breeze kicked in and I pulled the hat back down, glad to have it on my head!
The ladies field was strong. I had to kick hard to keep from getting passed by the 4th place woman who is barely visible as a grey blur over my shoulder in this photo of my sprint to the finish:
Photo credit: Doug Waldo
Finish time was 1:00:24, averaging under 6:30 per mile. I ran a pretty steady race, actually a bit faster than I thought I would be able to go.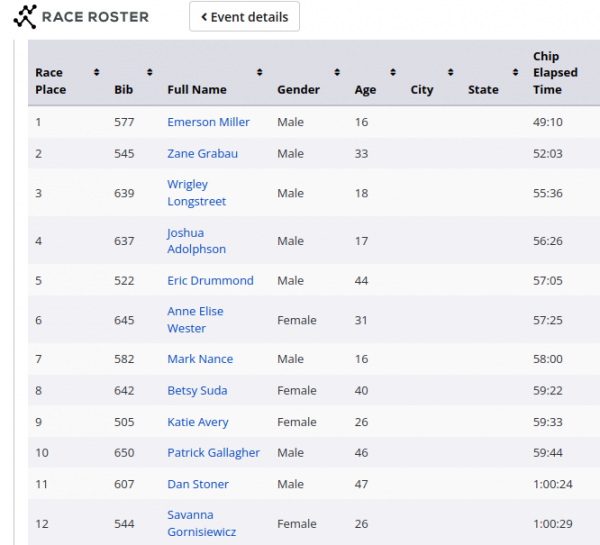 Official results:
https://results.raceroster.com/en-US/...3kdbrn422d
Long-sleeve race t-shirt and my Inov-8 Bare-X Lite 150 racing shoes: