Welcome to thatlinuxbox.com Wednesday, September 27 2023 @ 03:28 PM UTC
Ravine Gardens Costume Run 6k - Race Report
Saturday, November 01 2014 @ 12:56 AM UTC
Contributed by: Dan Stoner
Views: 4,064

Last weekend I ran the Friends of Ravine Gardens Costume Run 6k in Palatka, Florida.
That was the first time I had been through the park and the venue is just beautiful for a race. The course follows the driving tour road around the ravine. Definitely some hills here! The course was decorated for Halloween with lots of movie characters and other interesting things to see.
I dressed as The Flash:
I won the 6k with a time of 22:30 (6:03 per mile). The 3k race did one lap through the park, the 6k did two laps. I loved the kids yelling "Here comes The Flash!" and "He's so Fast!".
I was interviewed by the Palatka Daily News and ended up in multiple photos and the story on the front page of the Monday paper (October 28, 2014):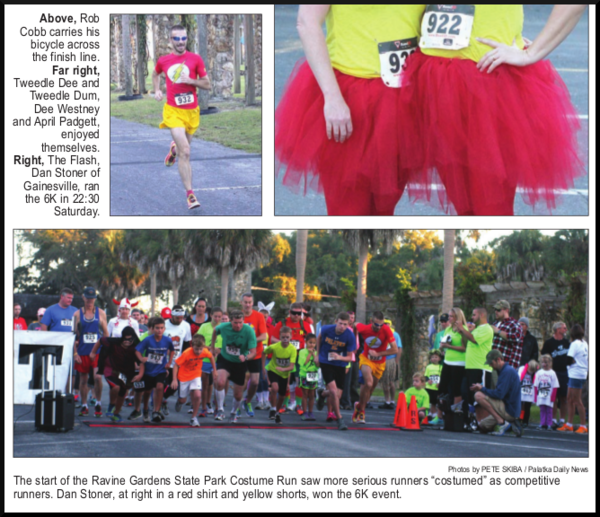 I figured out how to add lightning bolts (provided by my wife) to my sunglasses: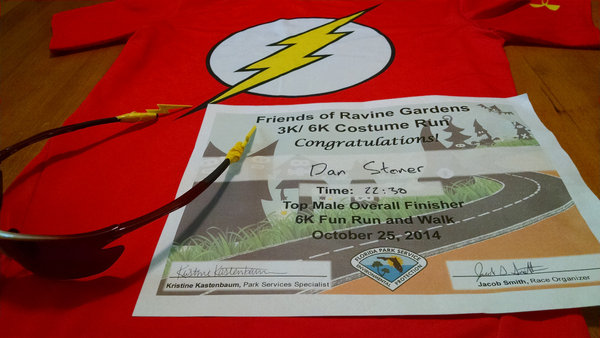 Finish line video (this link should jump to 4:37 to see my finish):
Result sheet photo: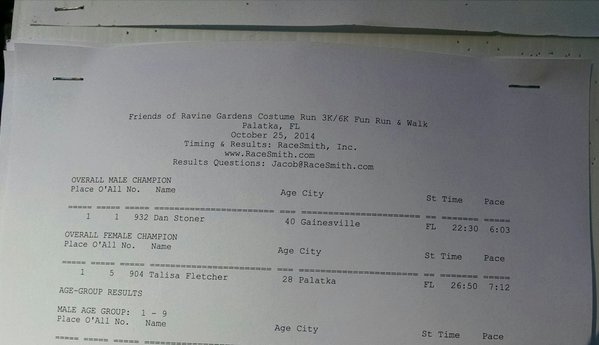 The race T-shirt with my awesome Altra 3-Sum shoes (which I bought specifically to be part of The Flash costume):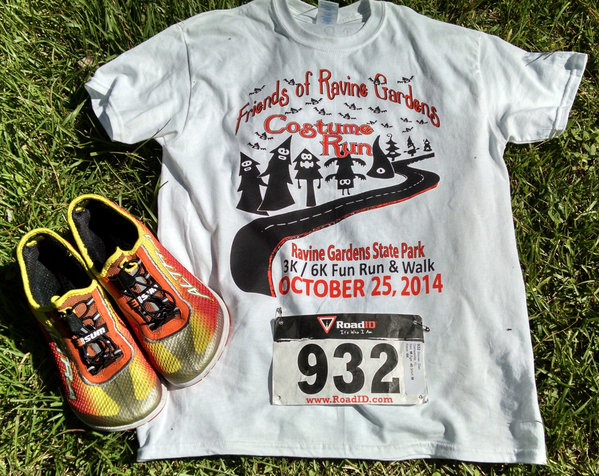 Results online at:
http://www.racesmith.com/results/2014...514oa.html