Welcome to thatlinuxbox.com Thursday, November 30 2023 @ 08:44 PM UTC
Stand-Up Paddleboard
Thursday, November 19 2015 @ 09:21 PM UTC
Contributed by: Dan Stoner
Views: 4,315

Over the summer I started doing Stand-Up Paddleboard (SUP) for fun. I even renewed my fishing license. SUP is a great core muscle workout! I ended up buying two SUPs on craigslist so I have the option to take buddies along.
Before deciding to get a SUP I looked at fishing kayaks. But I hate to sit. Sitting kills me. I think I made a good decision to go with the SUPs because I really enjoy being on the water and standing up. Besides the exercise I have so much better visibility. I have seen some interesting things under the water including sea turtles, dolphins (in salt water) and alligators (in fresh water) that I might have missed if I were sitting down.
The Jackson SuperFISHal is a big, stable, slow barge. Great for fishing but catches a lot of wind.
The California Board Company Angler 11 is sleeker and faster but a lot more tippy. Good for calm waters and when I want to travel a longer distance.
Here is my SuperFISHal at Lake Lou on a beautiful morning in the Ocala National Forest: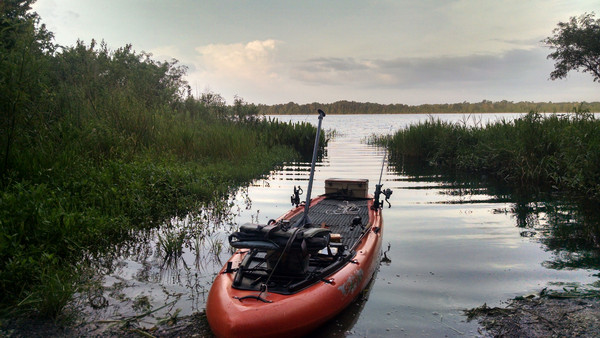 This picture was taken before an exciting day fighting wind and currents at Matanzas Inlet: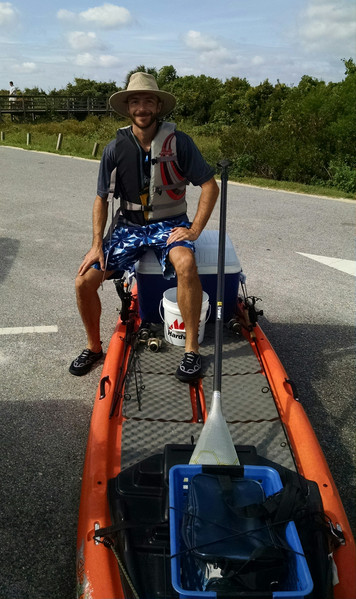 My first (and only so far) SUP fish! A tiny bass at Salt Springs in Ocala National Forest: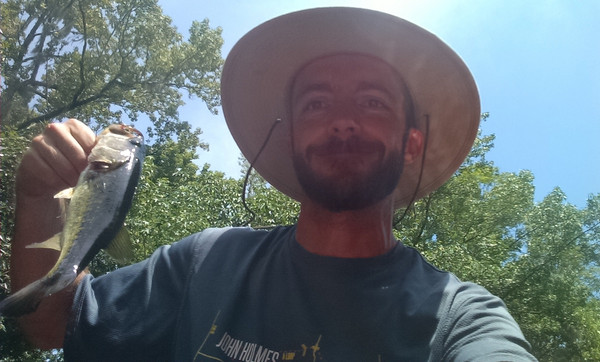 Here is my Angler 11 in Salt Run near St. Augustine: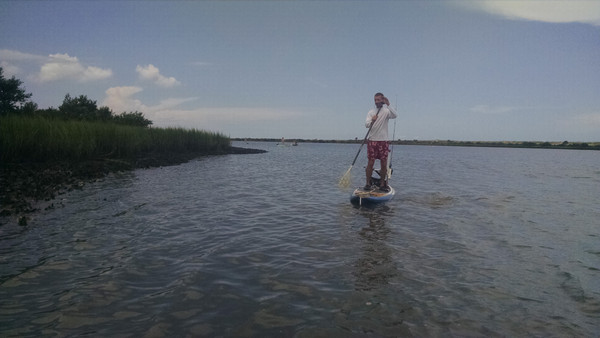 They both ride nicely stacked on top of my Subaru Crosstrek. After looking at a lot of rooftop carrying options, I opted for generic kayak foam pads and this has worked well so far. A secret I learned from one of the sellers is to twist the tie-down straps that go over the top in order to reduce terrible vibration wind noise.