Welcome to thatlinuxbox.com Friday, December 01 2023 @ 04:10 PM UTC
Tesla BareTrek 30 Minimalist shoe
Tuesday, August 25 2015 @ 01:58 AM UTC
Contributed by: Dan Stoner
Views: 12,381

While searching for any newly released minimalist shoes in 2015, I found the
Tesla BareTrek 30 Minimalist shoes on Amazon
for under 30 bucks. I ordered the brightly colored Orange and Blue (Go Gators!).
My Teslas arrived in a plastic bag, tied with a little red plastic cord. No unusual or suspect ingredients, feelings, or smells.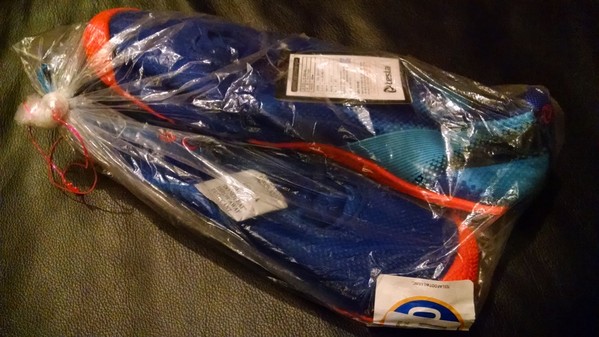 They appear to be knock-offs of the Merrell Vapor Glove.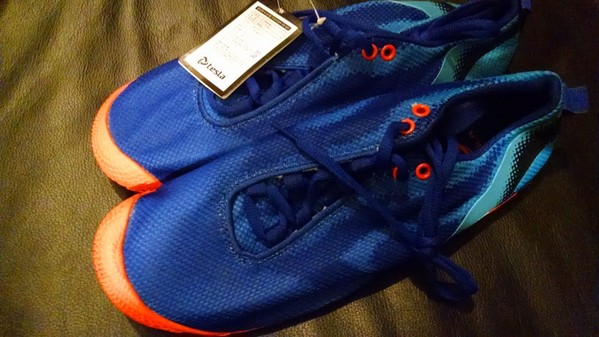 The only significant difference I found between the Tesla BareTrek and the Merrell Vapor Glove is the sole. The VG has stickier Vibram rubber. I didn't wear the Teslas out into the world to gauge performance on real surfaces, but the Tesla rubber feels a little slippery to the touch. The Tesla has a removable insert and standard shoe insole (reminds me of Inov-8 Bare-X Lite 150), rather than the VG which has no insert and an insole designed for the shoe to be worn sockless.
Here are more pics: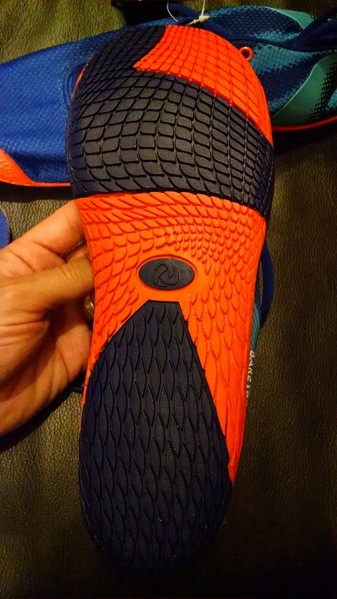 I returned my Tesla BareTrek 30 Minimalist shoes because I ordered a size too big, based on recommendations in amazon reviews.
Compared to Merrell Vapor Glove specifically, the "order 1 size larger" seems like good advice. I go down a size in the Vapor Glove to prevent shoes of clown shoe length.
However, compared to all of my other shoes, my normal shoe size (or just going up a half size) seems like it would be just fine in the Teslas. So... the same size as my Inov-8 and most Altra Zero Drop shoes, perhaps up a half size from Topo Athletic, Merrell Bare Access, and Skora.
If I decide to re-order a Tesla BareTrek in the proper size, I will be sure to post a review.