Welcome to thatlinuxbox.com Wednesday, September 27 2023 @ 02:41 PM UTC
Two websites for HTTP responses and status codes
Saturday, February 21 2015 @ 11:40 PM UTC
Contributed by: Dan Stoner
Views: 2,746

I found two useful websites the other day while cleaning up some code that deals with various HTTP responses and status codes.
The first web site is HTTP Status Codes, which as you might be able to guess provides documentation about the various HTTP status codes:
http://httpstatus.es/
Screenshots: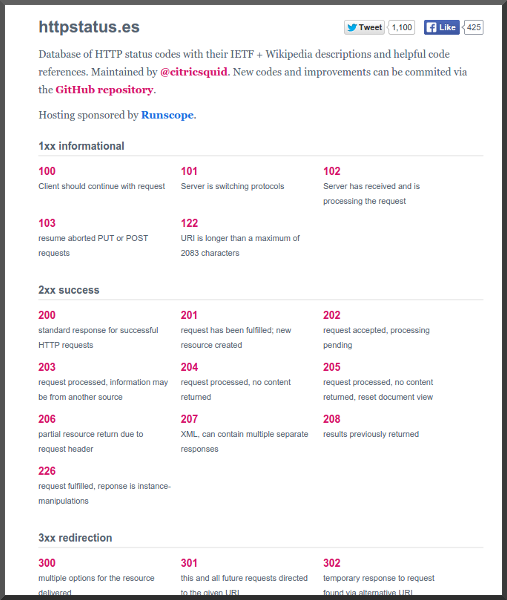 The second site is the HTTP Client Testing Service, or httpbin. The httpbin site provides endpoints that return all of the various HTTP status codes as well as particular content type responses.
http://httpbin.org/
Screenshots: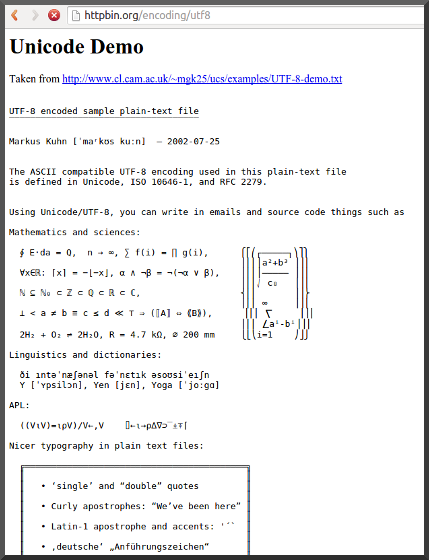 Both websites have an accompanying github repository (you can find links on the sites themselves) if you would like to contribute or see the source code.