Welcome to thatlinuxbox.com Thursday, November 30 2023 @ 09:42 PM UTC
Valheim - Game Screenshots on Linux
Saturday, May 08 2021 @ 12:53 PM UTC
Contributed by: Dan Stoner
Views: 1,395

After getting tired of ARK Survival Evolved taking 15 minutes just to load, and the ongoing graphics issues on Linux that have gone unresolved for years, I decided to try something different.
Valheim is an early-access survival game that is available for multiple platforms via Steam including Linux. I have been using Vulcan and have had zero crashes or issues of any kind.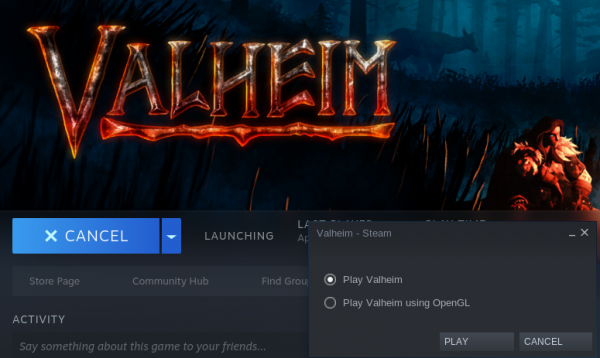 There are plenty of youtube videos and reviews of this game out there, so I won't talk much about the game itself, but the quick summary is that it is a pretty fun survival game. Gathering resources is maybe just a little tedious, and some of the rules like not being able to build without a workbench nearby can be aggravating, but otherwise I think the game finds a good balance of effort in and enjoyment out.
There are a lot of subtle things that help make this game very immersive and fun. For example, when visiting each biome the music changes. The graphics effect of hazing things in the far distance helps make the world feel large. And my real life heart definitely sped up the first time I visited the Dark Forest and saw a Troll.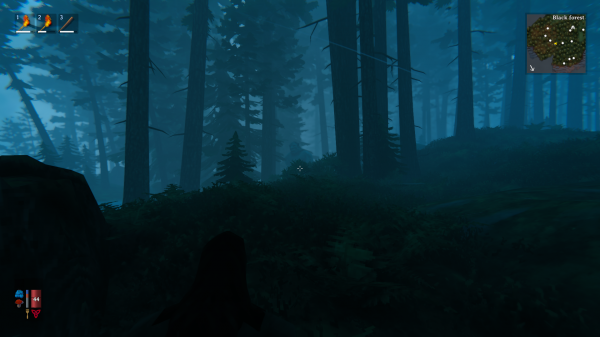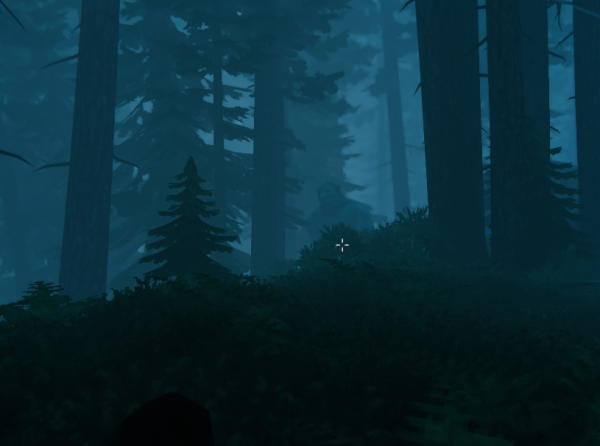 Some more screenshots follow and I also provide details on my gaming rig...
There are different weather patterns and nice lightning effects during the rainstorms.
The bees are happy. :)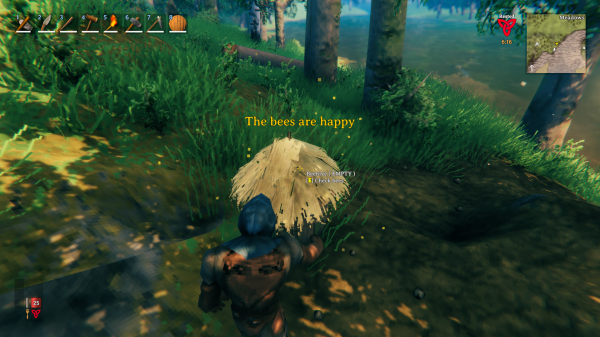 Waiting for my stew to finish...
I built a nice little running path through the woods.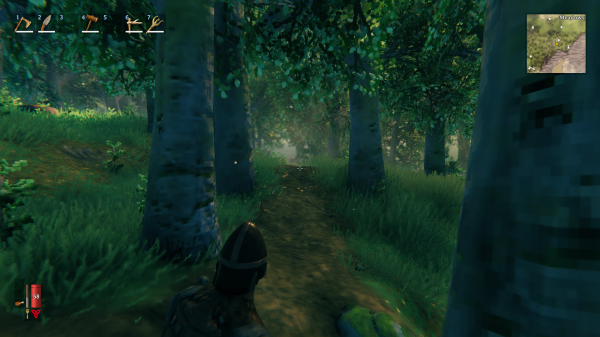 My machine specs:
Ubuntu 20.04
Intel i5-2400 CPU @ 3.10GHz
GeForce GTX 1070
I am using the proprietary nvidia drivers, nvidia-driver-460.
So far I have only defeated the first boss, which is required to unlock the next levels of technology development.