Welcome to thatlinuxbox.com Wednesday, September 27 2023 @ 04:10 PM UTC
Vibram FiveFingers Settlement
Tuesday, August 19 2014 @ 12:21 AM UTC
Contributed by: Dan Stoner
Views: 6,261

The court documents, online claim form, and additional information are avaiable on the official settlement website:
https://www.fivefingerssettlement.com/
It seems that a number of Vibram FiveFinger shoe fans have such strong opinions on class action lawsuits and the American legal system in general that they want nothing to do with this case. I am not a lawyer (don't construe anything I say for real legal advice) but I did read the court documents and I think that people are missing an opportunity here.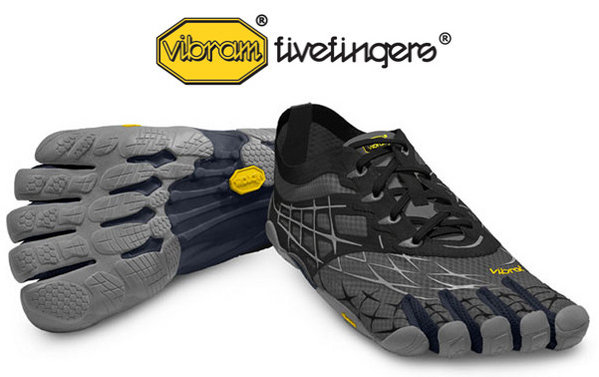 A quick summary of the suit begins with the fact that Vibram denies all wrongdoing.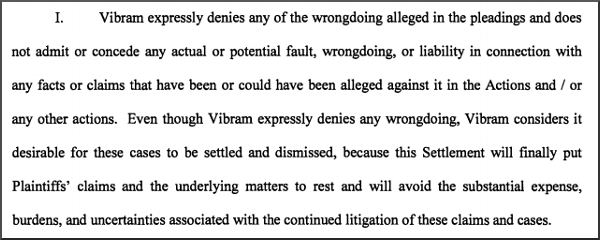 Vibram will pay a one-time settlement of 
$3.75 million USD which buys them a quick resolution and freedom from getting sued on this issue ever again. I will come back to that point later. The lawyers get paid a fixed amount regardless of the number of claims filed. The only variable in the case is how much unclaimed money gets donated to the named charity, the American Heart Association (AHA).

And as stated elsewhere in the documents:
"Unless you exclude yourself from the Class, if the settlement is approved all of the Court's orders will apply to you and you will not be able to start a lawsuit, continue with a lawsuit, or be part of any other lawsuit against Vibram about the claims in this lawsuit, ever again, regardless of whether you submit a Claim Form."
The date for filing an Exclusion is already passed, so if you bought VFF during the specifiied timeframe and have done nothing to be excluded, you
are
 part of the Class. The only real choice left is whether or not to file a claim.
If you continue to do nothing then your share of the settlement will go to the American Heart Association. 
The AHA continues to support Canola Oil as a "Heart Healthy" food which I know a lot of my Paleo friends are not happy about.
If you wish your donation could go to a different charity, or if you believe that Vibram FiveFingers are good products and do encourage stronger feet, you still have an opportunity to file a claim. It is very easy to file an online claim and no proof of purchase is necessary for 1 or 2 pairs of shoes. You have until Sept. 24, 2014 to file a claim (see the link near the top of this blog post).
There are articles flying around the web with titles such as "FiveFingers Maker Will Pay Millions To Suckers Who Bought Its Shoes".
There are also articles that provide other opinions such as "Vibram Suit: Poor Judgement" and "Was Footwear Justice Served When Vibram Recently Settled Its $3.75 Million Class Action Lawsuit?" and "The Vibram lawsuit, barefoot running and science perspectives".
One of the specific claims in the suit says:
"Vibram will not make or assist others in making any claims that the FiveFingers footwear or products similar to the FiveFingers footwear are effective in strengthening muscles or preventing injury unless that representation is true, non-misleading and is supported by competent and reliable scientific evidence;"
In fact just last year a study demonstrated that "barefoot shoes" such as VFF do strengthen foot muscles.
That study, The effect of minimal shoes on arch structure and intrinsic foot muscle strength, makes that very conclusion:
"These results suggest that endurance running in minimal support footwear with 4 mm offset or less makes greater use of the spring-like function of the longitudinal arch, thus leading to greater demands on the intrinsic muscles that support the arch, thereby strengthening the foot."
Maybe Vibram will get to re-use those marketing materials after all.
There are folks who disagree, but my own feeling is that the best way to show support of Vibram and their products is to file a claim, get the settlement payment, and then go buy another pair of FiveFinger shoes. Wouldn't it be interesting if Vibram's sales numbers showed a marked increase immediately following the conclusion of the suit?
As much as I believe that Vibram would have actually won the suit had it gone to trial, I can see how they would jump at the opportunity to make this lawsuit (and all lawsuits like it) go away forever.
While reading through the court documents I found myself impressed by the amazing legal verbiage used to describe the "you cannot sue them ever" condition. Vibram seems to have coverered their butts rather well. Below is the full legal blurb in all its glory:
---
In consideration for the Settlement benefits described in the Settlement Agreement, Plaintiffs and the other members of the Class, on behalf of themselves, their heirs, guardians, assigns, executors, administrators, predecessors, and/or successors, will fully, finally and forever release, relinquish, acquit, and discharge Vibram, its parents (including but not limited to Vibram SpA, and any intermediary and/or ultimate parents), officers, directors, employees, stockholders, agents, attorneys, administrators, successors, reorganized successors, spin-offs, assigns, holding companies, subsidiaries, affiliates, joint-ventures, partners, members, divisions predecessors, Vibram-owned U.S. Retailers, Vibram-owned Stores and www.vibramfivefingers.com (collectively, "the Released Parties") from and shall not now or hereafter institute, maintain, or assert on their own behalf, on behalf of the Class or on behalf of any other person or entity any and all manner of claims, actions, causes of action, suits, rights, debts, sums of money, payments, obligations, reckonings, contracts, agreements, executions, promises, damages, liens, judgments and demands of whatever kind, type or nature and whatsoever, both at law and in equity, whether past, present or future, mature or not yet mature, known or unknown, suspected or unsuspected, contingent or noncontingent, whether based on federal, state or local law, statute, ordinance, regulation, code, contract, common law, or any other source, or any claim that Plaintiffs or Class Members ever had, now have, may have, or hereafter can, shall or may ever have against the Released Parties in any other court, tribunal, arbitration panel, commission, agency, or before any governmental and/or administrative body, or any other adjudicatory body, on the basis of, connected with, arising from, or in any way whatsoever relating to the purchase of FiveFingers footwear during the Class Period and the claims alleged in the complaints (amended and otherwise) in the Actions, and, more particularly, but without in any way limiting the generality of the foregoing, arising from, directly or indirectly, or in any way whatsoever pertaining or relating to the claims alleged in the complaints (amended and otherwise) in the Actions, including, but not limited to, communications, disclosures, nondisclosures, representations, statements, claims, omissions, messaging, design, testing, marketing, advertising, promotion, packaging, displays, brochures, studies, manufacture, distribution, operation, performance, functionality, notification, providing, offering, dissemination, replacement, sale and/or resale by the Released Parties of the FiveFingers footwear; any claims for rescission, restitution or unjust enrichment for all damages of any kind relating to the purchase of FiveFingers footwear during the Class Period and the claims alleged in the complaints (amended and otherwise) in the Actions; violations of any states' deceptive, unlawful and/or unfair business and/or trade practices, false, misleading or fraudulent advertising, consumer fraud and/or consumer protection statutes relating to the purchase of FiveFingers footwear during the Class Period and the claims alleged in the complaints (amended and otherwise) in the Actions; any violation of the Uniform Commercial Code, any breaches of express, implied and/or any other warranties, any similar federal, state or local statutes, codes, damages, costs, expenses, extra-contractual damages, compensatory damages, exemplary damages, special damages, penalties, punitive damages and/or damage multipliers, disgorgement, declaratory relief, expenses, interest, and/or attorneys' fees and costs against the Released Parties pertaining to or relating to the claims alleged in the complaint in the Action relating to the purchase of FiveFingers footwear during the Class Period and the claims alleged in the complaints (amended and otherwise) in the Actions, notwithstanding that Plaintiffs and the Class acknowledge that they may hereafter discover facts in addition to or different from those that they now know or believe to be true concerning the subject matter of the Actions and/or the Release and Waiver of Claims herein.
---